The cheerful B.Nosy girls collection this summer
Are you also looking forward to summer, the warm weather and your girls going out in dresses and skirts?? I did and today I swooned over the collection of B.Nosy. In this blog, I would like to take you through the summer collection of B.Nosy.
B.Nosy Swimwear
B.Nosy has very nice bikinis for the girls this year. With bright colors and cute collars, your girl will look super cute. In terms of pants, you can choose between a normal pants or pants with legs. Of course, for the enthusiast, they also have swimsuits.
B.Nosy dresses
If you are not yet familiar with the dresses of B.Nosy, I can tell you that after these dresses you will never find another brand with such cute dresses for girls. B Nosy clothes are really great for girls and their dresses are amazing!
First, I put for you my favorite B.Nosy patterned/print dresses in a row. When someone says to combine two different zebra prints together in one dress, you think: huh? But then when you see it, it just looks great. Everything is right, every print can go with each other and there are combinations you wouldn't think of on your own.
Then we have the dresses without busy patterns, for the lovers. Personally I love the prints, especially if you combine them with a cool cowboy boot or in summer with white sneakers. But also the other dresses have nice color combinations, or a combination of print with a solid color.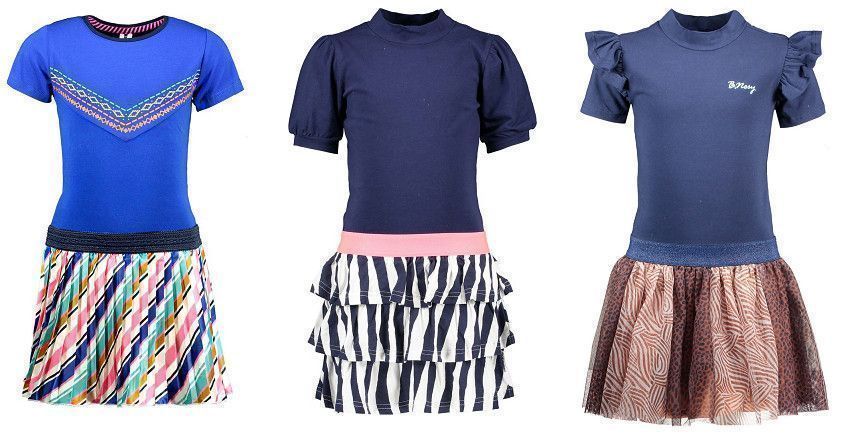 The loose shirts
Finally, of course, we then have the loose B. Nosy shirts. These shirts, like the dresses, guarantee fun, playful colors and patterns. In addition, many shirts have fun prints. I don't find the shirts as special and cool as the dresses I showed you above, but that's just because I'm really in love with the dresses.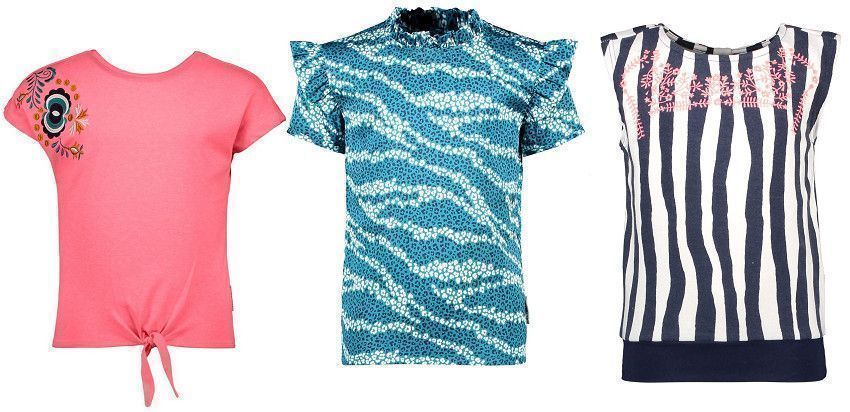 ♥ ♥ ♥ Fulltime Mama uses affiliate links. This means that if you click on one of the links, we might get a small commission on it. It doesn't cost you anything extra, but it does earn us something. With these proceeds we can maintain this website. We also sometimes get paid for an article or receive a product in exchange for a blog post. Our opinion remains unchanged and honest. For more information you can read the disclaimer. ♥ ♥ ♥