My favorite photos of all time
We all have them. That one photo that you use as wallpaper on your phone, that hangs enlarged above the couch or that you have in a frame next to your bed. The photo that you can keep looking at, that shows a special moment or a nice memory.
I share today some of my all-time favorite photos and show you what I did with them.
My favorite photos of all time
In our dining room we have a large cupboard in which I have many photos. On small canvases, in frames or just loose. Mainly photos from our travels but also favorite photos of hubby and me or of the children.
All precious photos with a special memory.
Wedding
On August 21, 2010 we got married. We married in a small chapel surrounded by friends and family. My two big little loves, my doggies, brought us the rings.
Then we had a photo session on the beach and in the dunes and of course my dogs were also present.
One of my favorite photos is therefore a candid photo taken in the dunes.
Pregnant
During both pregnancies I had pictures taken of my belly. Of all the photos that have been taken, I have a few favorites. One of them is a picture of us with the whole family and the other is a picture that I didn't really want to take.
My horse had a photo session and I wanted him to be alone in the photo. Finally I asked if the photographer still wanted to take a few pictures of me and my horse. A photo came out that I'm very proud of.
I'm not even that upset about it.
Birthday calendar
To bundle all that favorite photo ' s, I was allowed by Fotofabriek.looking for something nice. Photo factory.nl is a website where you can easily compile your own photo books. You simply download the software and you can get started.
The great thing about the software is that you have a lot of options to fill in your product according to your own wishes.
If you are less creative, you can also let the software fill your photo book itself, but it is of course so much fun to just get started yourself.
Since I wanted to have some favorite photos together I chose to make a birthday calendar. I picked out 12 of my favorite photos, downloaded the software and got to work. I had the final result within a few days and is now shining in my house.
So every month I have an overview of the birthdays and one of my favorite photos as a view.
I love it.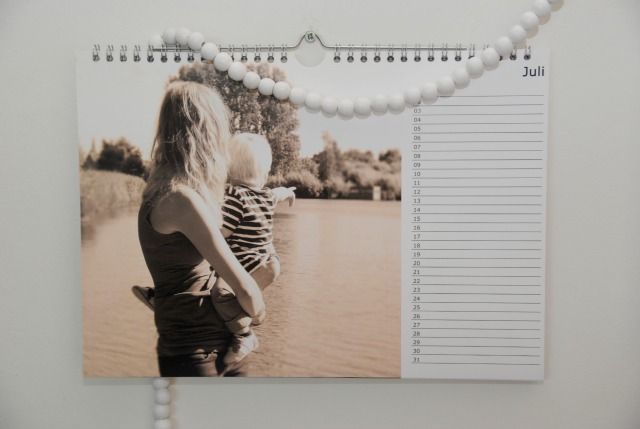 I am very curious about your favorite photos! Did you frame them or do you store them in a different way?
♥ ♥ ♥ Affiliate links are used on Fulltime Mama. This means that if you click on one of the links, we may receive a small commission. It costs you nothing extra, but it does give us something.
With these proceeds we can maintain this website.
We also sometimes get paid for an article or we get a product in exchange for a blog post. Our opinion therefore remains unchanged and honest. For more information you can read the disclaimer. ♥ ♥ ♥