Using Distress Ink from Tim Holtz in your Journal
How to give your Bullet or Junk Journal such a nice Vintage look? How to get that little extra's on the cards you make or on the tags for in your journal? You can do that with Distress Ink from Tim Holtz.
I tried these out.
The products of Tim Holtz
Do you know the products from Tim Holtz? You may not have heard of them before, but if you have a junk journal, enjoy crafting or are otherwise creative, you probably recognize the name and products. Tim Holtz is a creative who enjoys the process of making things by hand and developing innovative products to create with.
Tim Holtz Distress ink
Today a review on the Distress Ink from Tim Holtz. Why is this ink so special? The Distress Ink pads of Tim Holtz are very well known in the craft-world. The Ink is designed to apply a realistic vintage, aged effect to paper. And can be used on books, scrapbook pages, cards, gift wrap and so on.
The ink is often used for the effect when in contact with water and because it blends easily. This allows you to make the most beautiful creations with different colors.
Durable stamp pads
The stamp pads from Distress Ink are very durable, if you run out of ink you can easily refill it with the matching Distress Ink Re-Inker collection. The mini version of the Ink is stackable and easy to store.
Stickers and more
But Tim Holtz has more than just Distress Ink, there are so many products to do crafts with: stamps, stickers, tickets (for your journal), scissors or a craft mat.
How do you like the distress ink?
I love the Vintage look and would love to have it in my Journals as well. This Distress Ink should do the trick. I was very curious about this ink and bought a package of 4 mini Distress Ink trays.
This because I first wanted to see if I liked it at all, but also because I was curious about more colors than just the vintage photo. Included in this package are the colors:
Vintage Photo
Walnut Stain
Antique linen
Black scot
The Ink trays are easy to stack and stay organized in a full craft drawer. The colors are all great for creating the vintage look. The Vintage and Walnut are brown, Black scot of course black and the Antique linen, is beige in color.
This is a style that goes really well with Junk Journaling, but I also use it when I make cards, altered paperclips, tags or other booklets.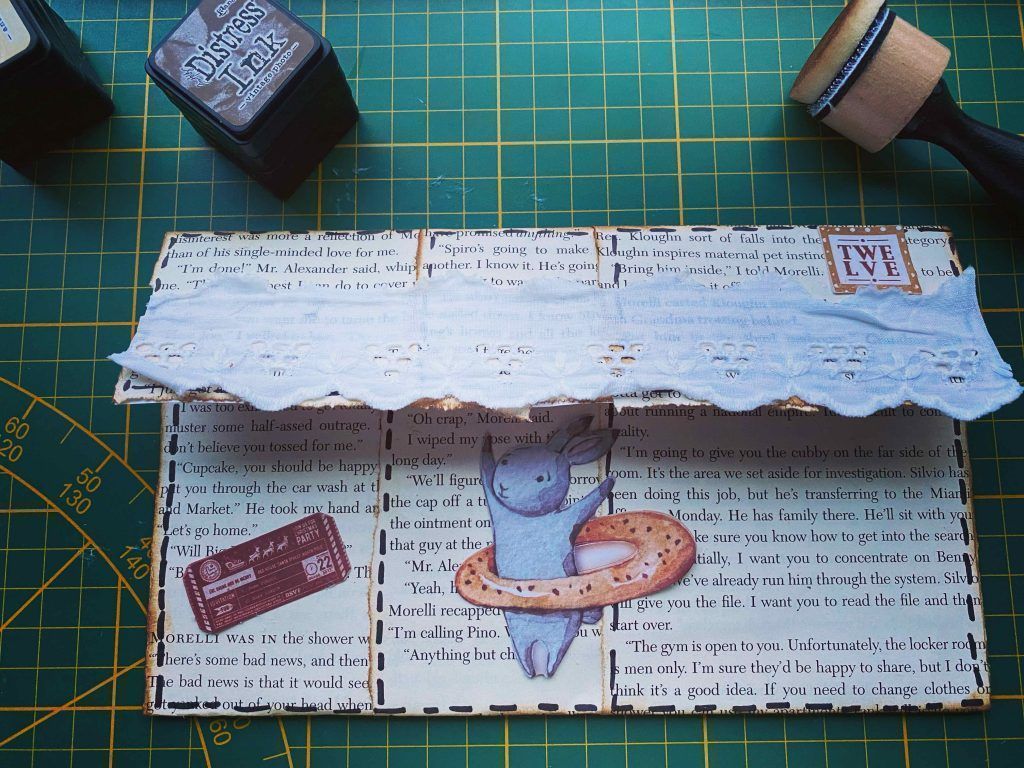 Mini ink blending tool
I also immediately ordered a package with 2 mini ink belending tool along. Here are next to the two tools with which you can stamp also two extra sponges. Ideal for the four colors of ink!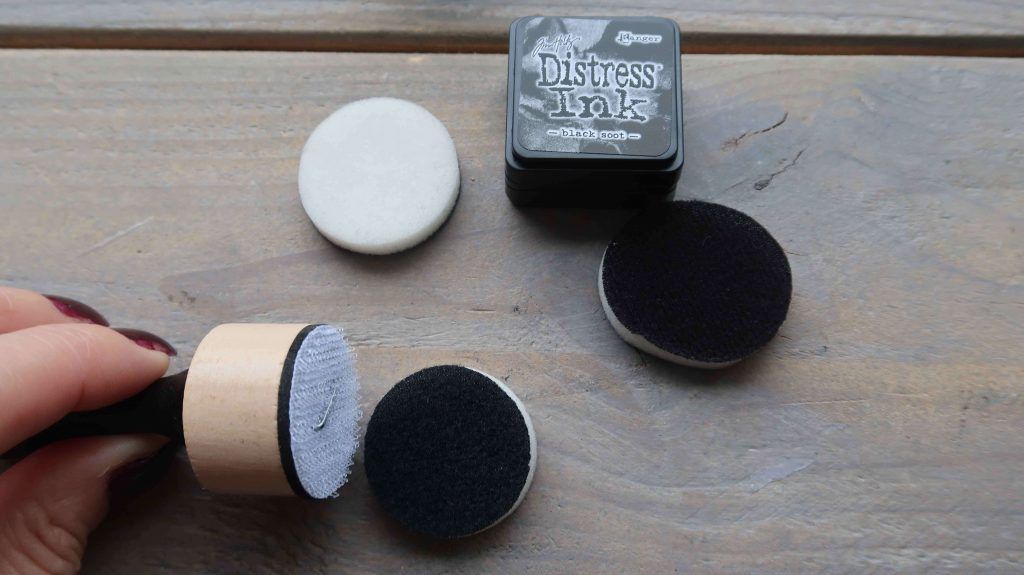 A must have for crafting
Sometimes you have those things that are on your wish list for a long time, I had that with this Distress Ink. I follow several creative ladies on YouTube and something they all use is this ink. I was very curious and excited about the result. They give my crafts a little extra's because of the beautiful vintage colors.
Highly recommended if you, like me, love crafting.