My ultimate dream
Ever since I've been hopping around on this earth I've had a dream. Over the years, the wish became a little less strong, but secretly it still proliferates somewhere. There is something I would really like to do but which is not very feasible.
At least not for now. But I'm still, relatively, young so who knows. I tell you about my ultimate dream.
My ultimate dream
In my weekly section in which I give web shops a stage I always ask the owners a number of questions. The last question is always what their ultimate dream is in terms of work. I always find that very nice to hear because even though we are often modest, somewhere deep down people still have nice dreams.
This recently got me thinking. I am super happy now, with my family, my family, friends, animals and our super nice place to live.
Yet there is something that keeps tickling a bit. Deep down I would love to have a farm.
Nice and cozy
Yep, nice and bourgeois and cozy but hey, I'm an animal lover in heart and soul. There is a horse in my logo for a reason. And animals simply fit well with a small farm.
Since I was little I have had an unprecedented love for nature and animals.
In addition to my family you can't make me happier than when I get a hug from my animals or take a ride on my horse. My children are fed this with the young spoon and both react very strongly to animals. So what could be better than having those animals on a farm?
Space and nice muddling
Don't get me wrong, we live wonderfully now. Four years ago we had our dream house built with a beautiful garden. We live here wonderfully and I still enjoy every day. So the best thing would be to pick up our house and put it next to a piece of meadows and a stable.
Then I have all the nice living comfort that we now have and a farmyard.
My horse could then be at home, a nice pony for the children. Some goats (even though they always say goats teach you how to swear) and a small orchard. And then spend the whole day in a (pink) overall and muddling my boots with the kids in the mud.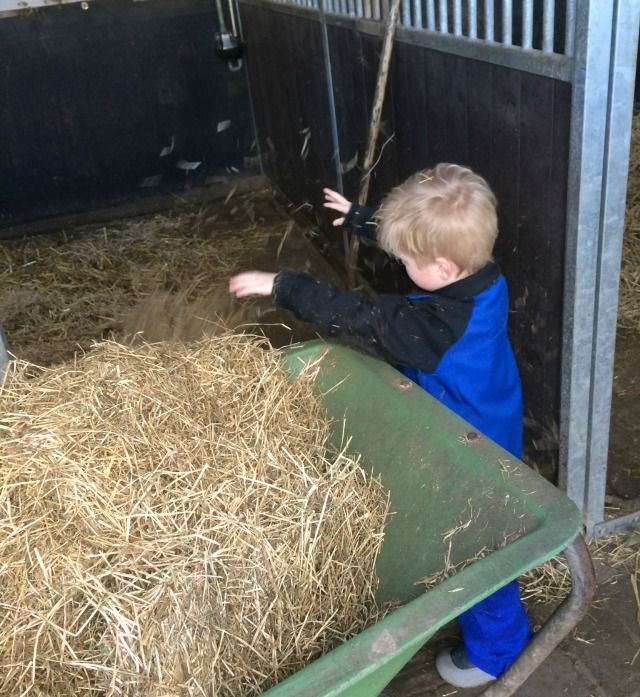 Romanticized
I make a nice romanticized image of the farm, isn't it? But I wouldn't have to live off it of course, in my ultimate dream nothing is necessary and everything is allowed. We plant a money tree and everything goes by itself.
Well.. dream on, Bianca.
Perspective
Of course I can just put this whole dream into perspective. To experience a little bit of the farm feeling, we regularly go to the Brabant countryside. We visit the farm there. We enjoy all our animals at home and mess around in the garden.
The little man has on his overalls and wellies.
I hobble along behind it with my outdoor boots and the chickens cluck around us. In the background we see a truck passing by and we hear the siren of the ambulance, but that should not spoil the fun. We all have a great time together, but dreaming is always fun.
What is your ultimate dream? Do you think it is feasible?
♥ ♥ ♥ On full -time mom, affiliate links are used. This means that if you click on one of the links, we may receive a small commission. It costs you nothing extra, but it does give us something.
With these proceeds we can maintain this website.
We also sometimes get paid for an article or we get a product in exchange for a blog post. Our opinion therefore remains unchanged and honest. For more information you can read the disclaimer. ♥ ♥ ♥